How DigitalDrawer Can Help Your Education Office
Education institutions of all levels have a significant number of student records that must be retained for years. Unless everyone storing these files follows the same orderly filing system, which is rarely the case, it can be difficult to locate these records when they are needed.
A paperless filing system (aka electronic document management system) lets you have these folders at your fingertips (literally) so you can get the information fast.
This is where DigitalDrawer is so valuable. DigitalDrawer will allow your school to quickly scan all student records and store them in an easily-searchable, organized filing system. You can quickly respond to transcript requests as well as access permanent records and other information on any student instantly. You will also meet state retention requirements, since most states accept scanned documents as originals.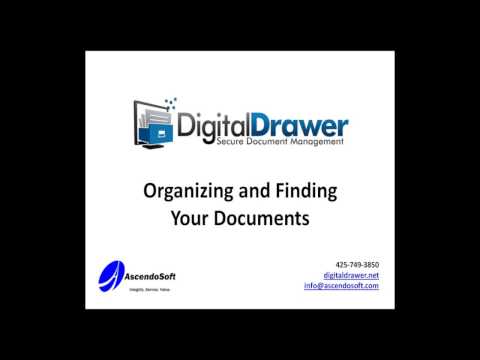 Organizing Documents
Key Features

Familiar Windows-based Folders
Easy Searches using Keywords
Scan Directly or Drag & Drop Documents
Full-text Document Search
Highlight, Add Notes, Redact Documents
Use with PDF, Word and Excel, JPEG, TIFF files
More Features